Meet Mark
Mark is also known as the "Opal Hunter" and was born and raised in NSW Outback Australia. He has vast international gemstone expertise having spent many years as the International Colour Gemstone Association (ICA) member and president. He is also a member of the Australian Opal & Gem Industry Association and Jewellers Association of Australia. What has made Mark a success is his experience and training to see colors and tones - a very useful trait for a gemstone dealer. While Mark still calls Australia home he has traveled extensively all over the world engaged in the gemstone trade.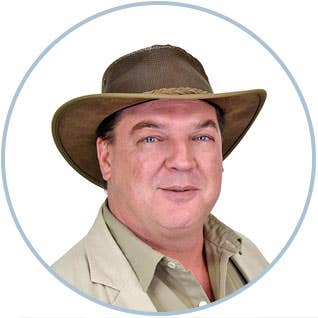 ---
Mark On the Air
No Programs Found
MARK'S FAVORITE GEMSTONE
Of course opals are his favorite gemstone because they show all the colors of the rainbow in one stone and are an Australian specialty.
Opal