Meet Ben
Ben is an Award-winning gemstone cutter known worldwide for his lapidary skill, artistry, and innovative cutting. Winner of 26 prestigious AGTA Spectrum Cutting Edge Awards, Ben is known to be one of the best lapidaries in the world. Ben has been cutting gemstones since he was 15 in the mines of Cambodia, and has been wholesaling gemstones and jewelry for over 32 years in the U.S. Ben has a natural talent for bringing out the best in every colored stone. "Cut by Ben" translates into gemstones and jewelry pieces with greater brilliance, fire, and color vibrancy. Ben's creations are worn by fashion icons, coveted by gemstone collectors, and featured in top industry magazines and journals. His goal is to bring you the world's finest gemstones and jewelry at the best prices possible!
Groups Ben Supports
Ben supports the USO (www.uso.org), Wounded Warrior Project (www.woundedwarriorproject.org) and the American Diabetes Association (www.diabetes.org).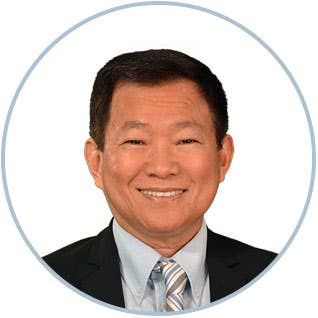 ---
Ben On the Air
No Programs Found
BEN'S FAVORITE GEMSTONES
His favorite gemstone is sapphire.
Sapphire